Closed on Mondays, and the 3rd Saturday and the next Sunday except May, August, November,December
定休日: 毎週月曜日と、第3土曜日とその翌日定休(5月8月11月12月を除く)
10-6 Wakamatsu-cho, Shinjuku-ku, Tokyo, Japan
Open AM 10:00 - PM 7:00
View on Google Map
1-minute walk from Toei Ōedo-Line "Wakamatsu-Kawada" station
The shop is just in front of Wakamatsu-Kawada subway station of Toei Ōedo-Line. Ōedo-Line turns at Tochomae station. It is easier to transfer at Shinjuku-nishiguchi station from JR line, Odakyu line, Keio line and so on.
There is a parking space in front of the shop.
〒162-0056 東京都新宿区若松町10-6
営業時間 午前10:00 - 午後7:00
グーグルマップで見る
地下鉄都営大江戸線「若松河田」駅 徒歩1分
大江戸線は「都庁前」で折り返し運転しています。JR線、小田急線、京王線などよりお乗り換えの際は「新宿西口」駅をご利用されると便利です。
店前に駐車スペースがあります。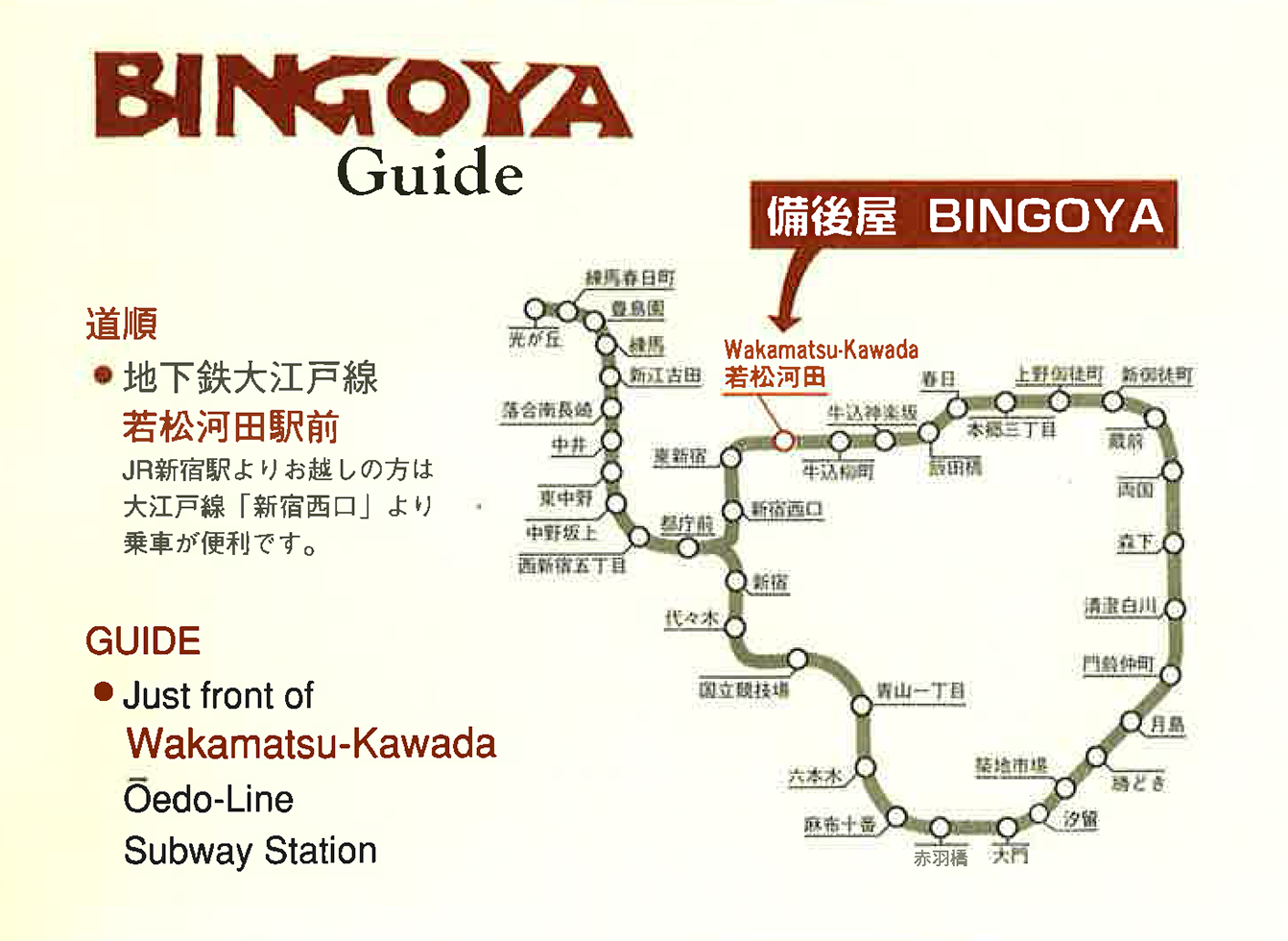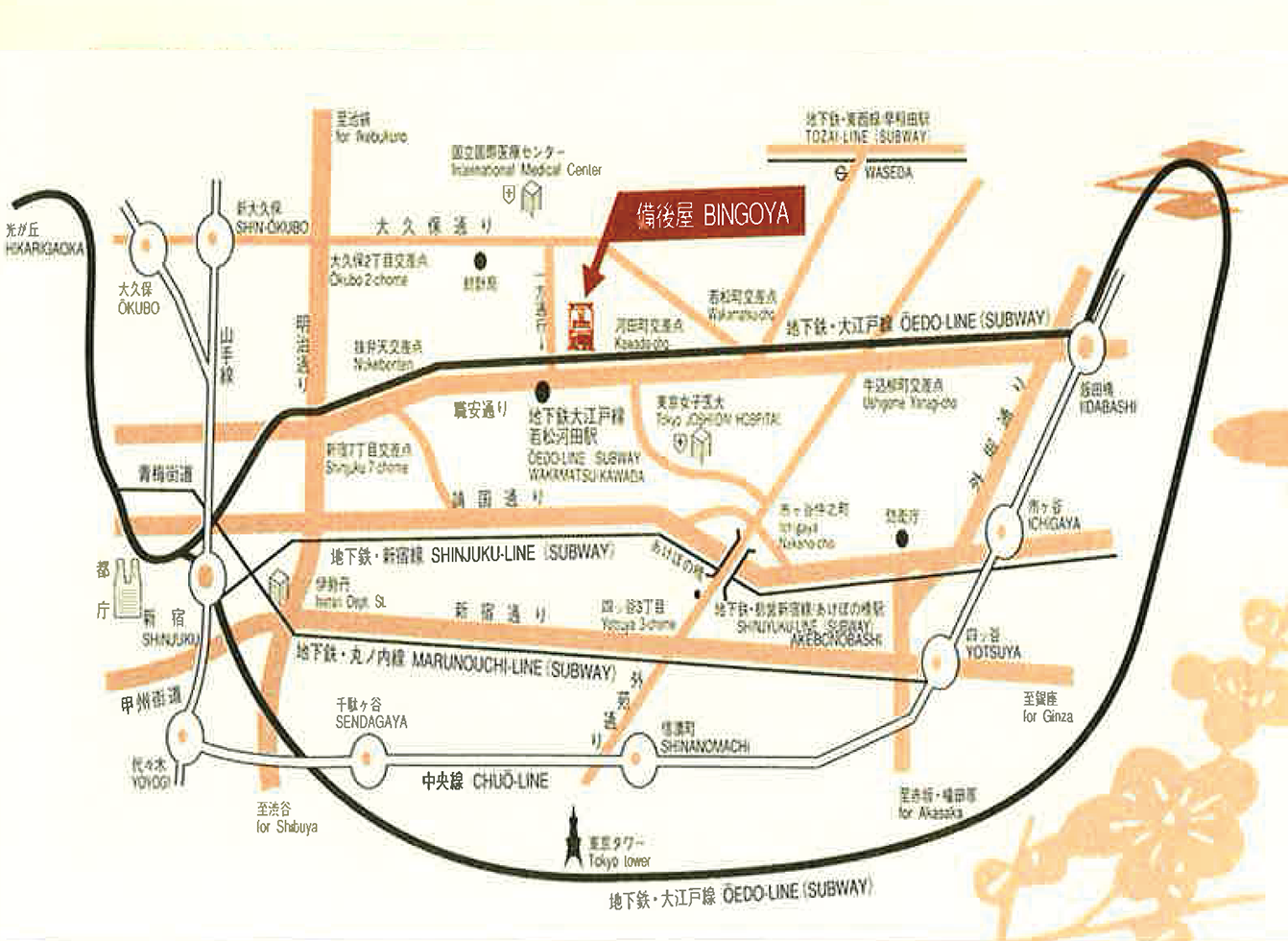 ・We undertake to ship to foreign countries.
・Credit cards accepted. U.C. DINERS D.C. AMEX VISA JCB MILLION MASTER CARD
・海外・地方発送承ります。
・クレジットカードでお買物ができます。